Google has updated its Chrome browser to support the Chromecast and Chromecast Audio dongles without the need to install an additional extension to your browser by adding Google Cast to Chrome and other exciting new features.
Chromecast is a device that you plug into your TV's HDMI port, powered by a USB cable (included). Using your smartphone or computer as a remote control, you can use Chromecast to access video content from Netflix, YouTube, Hulu Plus, the Google Play Store and other services.
So if you use Google Chrome you may have noticed an interesting change to your browser over the past week.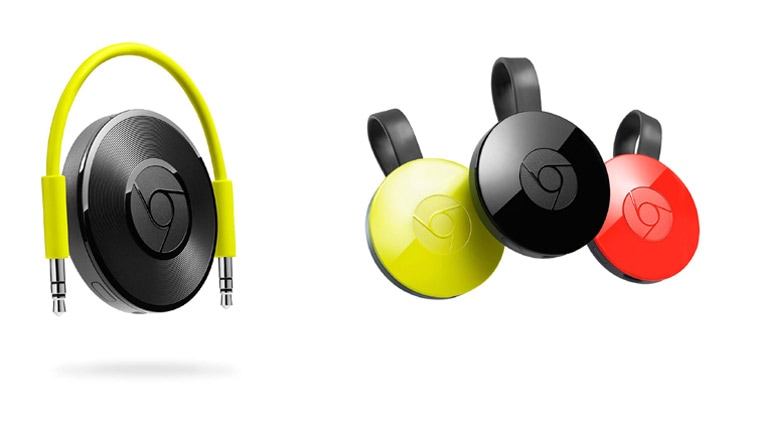 Google Cast capabilities are available via inexpensive Chromecast and Chromecast Audio dongles, which add AV streaming to your HDTV and audio streaming to your powered speakers, respectively.
The technology is likewise supported by media apps on both Android and iOS, and many hardware resellers are selling speakers and TVs with Google Cast built-in.
By adding Google Cast directly to Chrome, Google is trying to make this technology available on Windows and all the Operating Systems using Chrome with less effort than before.
"Casting from Chrome has become incredibly popular," Google says.
"In the past month alone, people have "casted" more than 38 million times from Chrome, watched and listened to more than 50 million hours of content."
Now it's even easier, as there's no extension to know about and install. Some video players, like those in YouTube, display a Cast icon in which will make your life much easier to cast and share a Youtube video to your Screen.
But you can cast any content, video or otherwise, right from Chrome too: Just select Menu and then Cast. The same pop-up menu will appear.
New to this update is the ability to cast content to a video call on Google Hangouts or the Cast for Education app. "Now you can share your presentation with your coworkers during a Hangout or to your peers in the classroom," Google explains.
To get this integrated capability, just make sure that Chrome is updated to the latest version.
Stay tuned for more Google Tips & News!
Don't forget to Subscribe (On the Sidebar)