Block and Unsubscribe in Gmail
Google announced some new features today that will be coming to Gmail's Android App and Web. The main feature is the ability to Block email addresses and avoid receiving new emails from blocked senders.
All blocked emails will be sent to Spam. Of course you can undo this option from the settings.
Another new feature is the ability to unsubscribe from mailing lists and newsletters directly from the Gmail App.
More formatting options after pasting content in Google Sheets
A new feature has been added to Google Sheets, which is the ability to decide if you want to paste "Values only" or "Format only". This will allow you to paste only the values contained with a cell (e.g. the numbers or text, without any formatting) or the formatting of the cell itself (e.g. the fill color or border design).
Each option is easily accessible—after you paste, a small widget will appear in the bottom corner of the cells you're pasting into. Clicking on that widget will show you the option to Paste values only or Paste format only.
Tip: In Chrome, use the shortcut Ctrl + Shift + V to automatically paste values without their formatting.
Stay tuned for more Google Apps Tips & News by EXEO!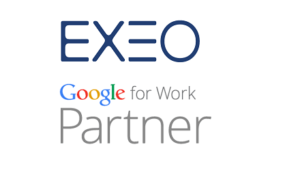 Make sure to hit that Subscribe button on the right!