A weakness in the WiFi protocol places virtually all wireless-enabled devices at risk!
WPA2, a WiFi security protocol found at the heart of most modern Wi-Fi devices, including computers, phones, and routers, has been broken, putting almost every wireless-enabled device at risk of attack.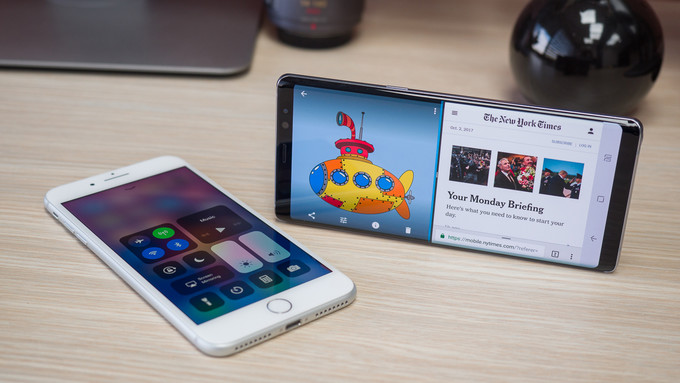 A solid advice for setting up a new wireless router or Wi-Fi network in your home or office is to password-protect it. Set a secure password using Wi-Fi Protected Access 2 (WPA2) and only share it with those you trust..
The bug, known as "KRACK" for "Key Reinstallation Attack", exposes a fundamental flaw in WPA2, a common protocol used in securing most modern wireless networks.
Mathy Vanhoef, a computer security academic, who found the flaw, said the weakness lies in the protocol's four-way handshake, which securely allows new devices with a pre-shared password to join the network.
What does that mean?
That weakness can, at its worst, allow an attacker to decrypt network traffic from a WPA2-enabled device, hijack connections, and inject content into the traffic stream.
In other words: This flaw, if exploited, gives an attacker a key to access your WiFi network without a password. Once they're in, they can do whatever they want on your network.
"You can check here if your device is affected and what is the published official mitigation"
But since the person who found that exploit hasn't released any proof-of-concept exploit code, there's little risk of immediate or widespread attacks. News of the vulnerability was later confirmed by US Homeland Security's cyber-emergency unit US-CERT, which about two months ago had confidentially warned vendors and experts of the bug.
Wi-Fi has always been a massive threat vector and a major source of attacks against users and businesses. Older Wi-Fi encryption protocols have been hacked more than once in the past, and a lot of the real damage is already being done through a lack of awareness and social engineering.
This includes simple things that most people don't do with their home security before you even discuss encryption, such as not changing their password on their router from the basic "admin/admin," or keeping network-attached storage with no password, that turns "hacking" into simple theft like leaving your door unlocked."
How to protect yourself against this flaw?
Keep using the WPA2 protocol for your networks. It still the most secure option available for most wireless networks.
Update all your devices and operating systems to the latest versions. The most effective thing you can do is check for updates for all of your electronics and make sure they stay updated. Apple and Microsoft already patched the exploit in their latest OS updates. Google is working on an update for the affected Android and Chrome devices. Check your manufacturer's social media platforms, blogs, and websites for more updates regarding this matter.
Changing your passwords won't help. It never hurts to create a more secure password, but this attack circumvents the password altogether, so it won't help.
Know that a KRACK is mostly a local vulnerability — attackers need to be within the range of a wireless network. That doesn't mean your home or business network is totally impervious to an attack, but the odds of a widespread attack are low due to the way the attack works. You're more likely to run into this attack on a public network.
Consider cellular. Cellular service (3G, 4G, LTE) has become pretty impressive, and if you're not living under the constant stress of using too much data, it's not a bad idea to consider using cellular service when available instead of a Public Network.
Use Ethernet when available. This isn't always an option but should be utilized when available – especially right now while routers and software are being updated to account for the KRACK vulnerabilities.
Stay tuned for more Tips & News!
Don't forget to Subscribe (On the Sidebar, or in the footer)